Solar Eclipse, Spring Equinox, Supermoon: Trio of Celestial Events Set for Friday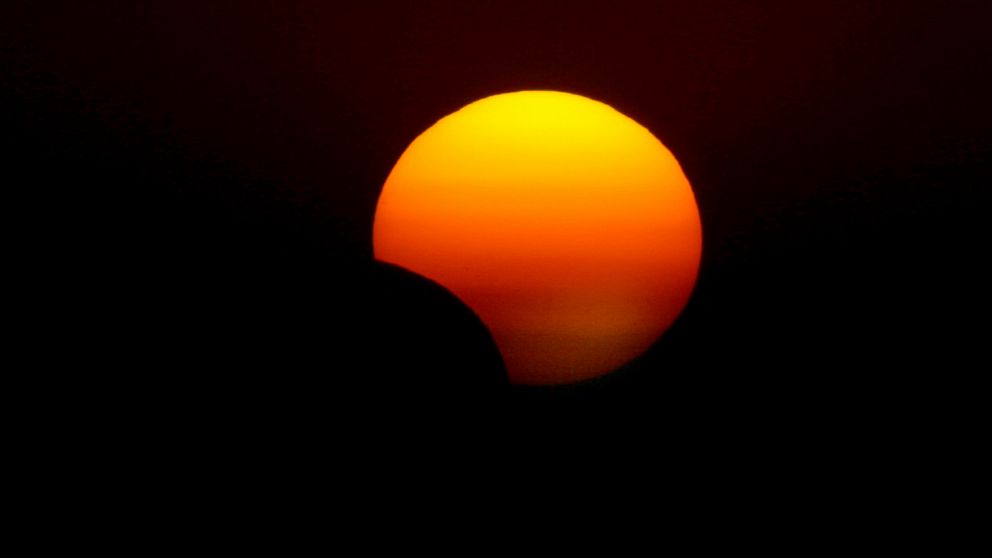 A total solar eclipse is headlining an incredible show in the sky this Friday, which will also include two other celestial events -- a supermoon and the spring equinox.
People in the Faroe Islands, which are located in the North Atlantic, halfway between Iceland and Norway, will have front-row seats to the total solar eclipse, which will occur early Friday morning as the new moon completely covers the sun.
A partial solar eclipse will be visible in most of Europe and is the first since November 2013. It will create the ultimate test for Germany's green power grid to see how it reacts, with an estimated 82 percent of the sun's light being blocked during the cosmic event.
Anyone in the world can catch a glimpse of the cosmic wonder at Slooh's online observatory, which will live stream the event at 4:30 a.m. ET.
NASA predicts the "instant of greatest eclipse" will happen at 5:45 a.m. ET for people who want to watch online.
The United States will have its turn to enjoy the best seats in the house when a total solar eclipse passes over the country on Aug. 21, 2017, according to NASA.
Supermoon
The moon will also reach perigee on Friday, the point where it is closest to the Earth, creating a supermoon -- albeit a dark one -- that will add another element to the total solar eclipse.
Spring Equinox
Get ready for spring if you live in the northern hemisphere.
The official start of spring, the vernal equinox, will be marked on Friday at 6:45 p.m. ET when the Earth's axis lines up perpendicularly to the sun's rays -- marking one of the two equinoxes that occur each year.